OUR COMPANY
The main focus of 2IN1 DESIGN graphic design studio is visual communications from concept to implementation. It includes graphic design, branding, advertising, typography, web-design and web-products, web development, layout design, prepress. The studio was established in 2007. Our team consists of professional designers and artists. Our clients are Ukrainian and European companies. The most important ethical standards we keep in our work are professionality, creativity and quality. Each our work is unique as we confess an individual approach to each our client. We can express even the most innovative and unexpected ideas using the rich tools of high art and high technology, 2 in 1 as promised. Our strong point is that we provide a full package of services, so our clients do not have to search for additional specialists as the solution is implemented from A to Z. 2IN1 DESIGN studio is a winner of many international and regional graphic design contests. Also our studio is a participant of international, Ukrainian and regional exhibitions. Our works are published in top advertising and graphic design magazines throughout the world.
OUR TEAM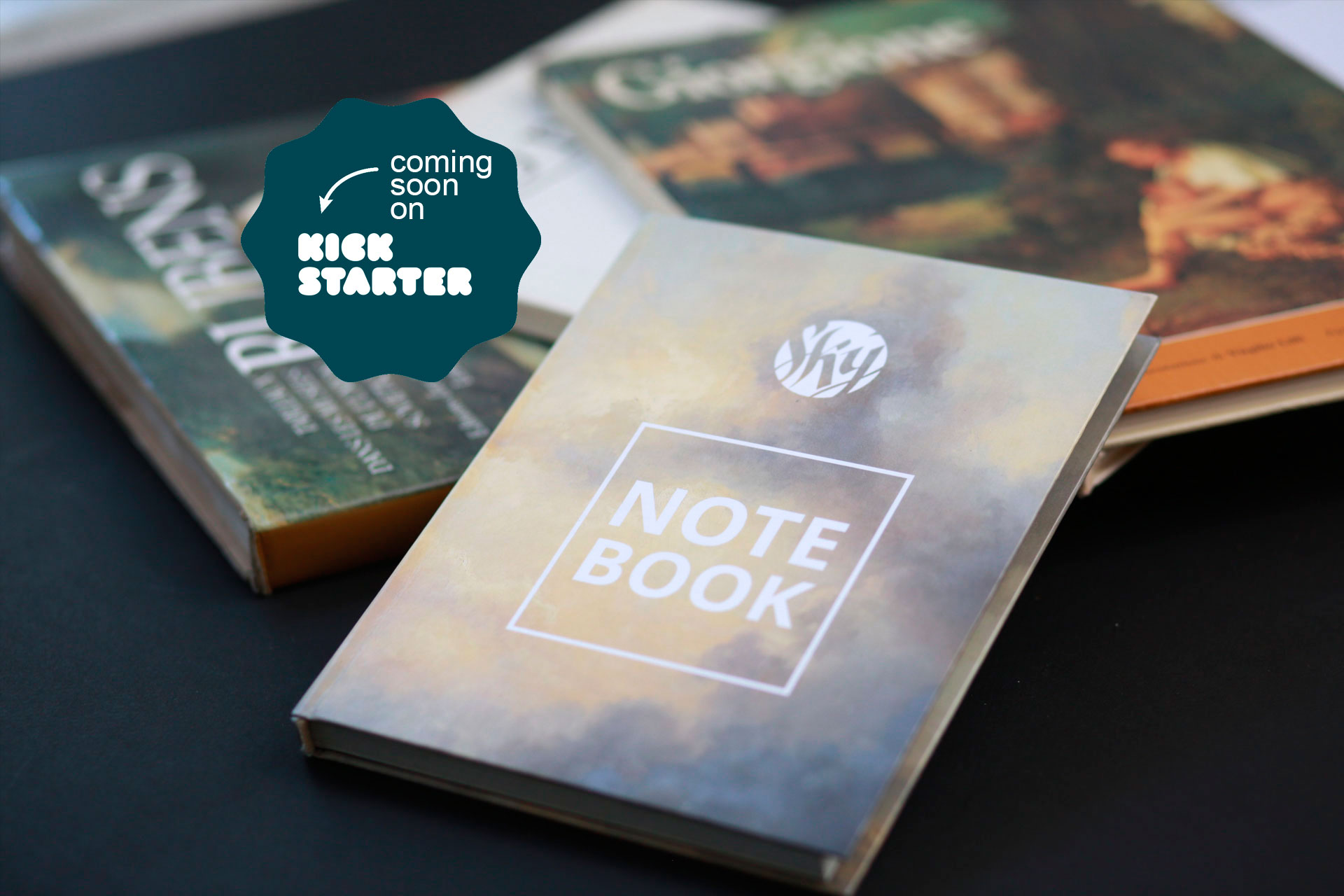 START THE KICKSTARTER CAMPAIGN
ON APRIL 10, 2018!
Sky notebook is not an ordinary notebook. Each page of it contains a fragment of an artwork. All the fragments are united by one single subject which is the sky, as the embodiment of the majestic, sublime and spiritual.
GO TO SKYNOTEBOOK SITE